Motorcycle donated to GPD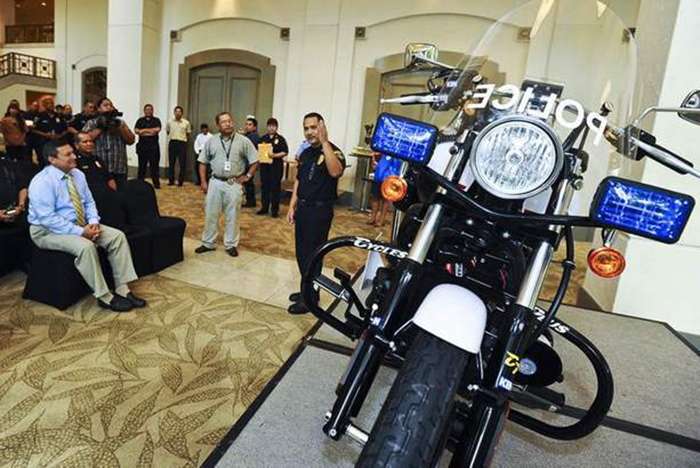 PHR Ken Micronesia Inc. donated a 2013 Kawasaki Vulcan 900 police motorcycle, valued at $24,000, to the Guam Police Department during a ceremony at the Hyatt Regency Guam in Tumon on Sept. 10.
During the presentation, Ken Corporation President Shigeru Sato, visiting from Tokyo, Japan, announced that a second motorcycle will be ordered and donated to GPD.
Additionally, in an Aug. 28 letter addressed to the company, Gov. Eddie Calvo thanked Ken Corp. for its donation of $76,000 to GPD for the refurbishment of the Tumon precinct; and body repair cost of a damaged police car.